COMMERCIAL HVAC SERVICES IN THE TAMPA BAY AREA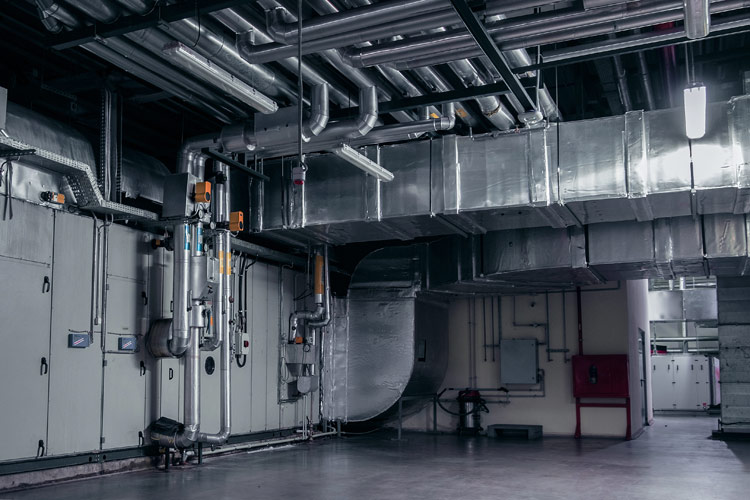 The demands on commercial HVAC equipment are far greater than similar sized residential systems. As a business owner, you understand that your heating and cooling system plays an essential role in keeping your customers and employees healthy, safe and comfortable. The pros at Alvarez provide complete commercial HVAC repair, installation and maintenance services for companies in the Tampa Bay area.
Commercial HVAC Repair
When you have a commercial equipment problem, it can be costly and disruptive. While some commercial HVAC contractors say they can repair commercial equipment, many don't have the experience and skill needed to address complex 3-phase electrical systems, airside fundamentals and the commercial refrigeration cycle.
Our cerified and factory-trained technicians are equipped with the latest tools and diagnostic equipment to identify the problem and repair it quickly. Every day, we work on split systems, economizers, make-up air units, furnaces, heat pumps and rooftop package units. We provide 24/7 emergency service, and you'll always talk to a live technician.
Our prices are fair and honest, and you'll never pay more than the final estimate. Contact us today to learn more about our commercial heating repair and AC repair services.
Commercial HVAC Installation
Commercial cooling and heating equipment endures a lot of stress and wear due to process generated heat, weather conditions and fluctuating occupancy rates. Experienced HVAC contractors know that a successful HVAC equipment installation starts in the design phase of the project. Our installation technicians use ACCA Manual J load calculations to engineer every new install so each room in the building maintains the proper temperature in all weather conditions.
Our installation technicians are adept at handling all the unexpected challenges that usually occur on a commercial job site. We'll work with other trades to avoid scheduling delays and limit costly change orders. For retrofit applications, we'll assess the air distribution system to find and correct deficits in the ductwork, including loose connections, gaps, breaches and holes. When the equipment is set, our service technicians performance test the system to verify that it's working according to design and the manufacturer's specifications.
Your HVAC system is essential for continuity in daily operations, so reducing the chance of an unexpected breakdown is essential. A preventive commercial maintenance agreement offers a number of important benefits, including, lower utility bills, reduced repair costs and better system performance.
We offer a variety of commercial HVAC maintenance plans tailored for every budget and level of service. Our service technicians will visit your business during off hours to conduct important calibrations, tests and inspections. We look for small problems that can be corrected inexpensively before they cause a major breakdown during severe weather.
Your Commercial HVAC Experts
If you need commercial HVAC service, call Alvarez today. We can answer all your questions about our commercial AC repair, installation, and maintenance services and set up an appointment for repairs or a free system evaluation.
Comments are closed.