Plumbing Repair
If you are looking for trusted Tampa residential plumbing repair, then look no further. Alvarez Plumbing has served the Tampa Bay area since 1976, offering transparent services, written estimates, prompt plumbing services, and great customer service. We are available for all of your residential plumbing needs and projects. With more than 40 years of experience as one of Tampa's best plumbing companies, we have seen and can handle it all. For no surprises, call Alvarez Plumbing & A/C today!
Request Service
Residential Plumbing Repair Services
Not all plumbing work has to be done on an emergency basis. In fact, many plumbing-related issues present themselves far before the point of total failure. This gives you plenty of time to schedule residential plumbing repair and maintenance so that you don't have to pay for an emergency call.
Having plumbing problems fixed early also saves you money by preventing water damage, by stopping pipe degradation before it gets worse, and by allowing you to have the work done at a time that doesn't interfere with your workday. We routinely fix these problems and many more like them.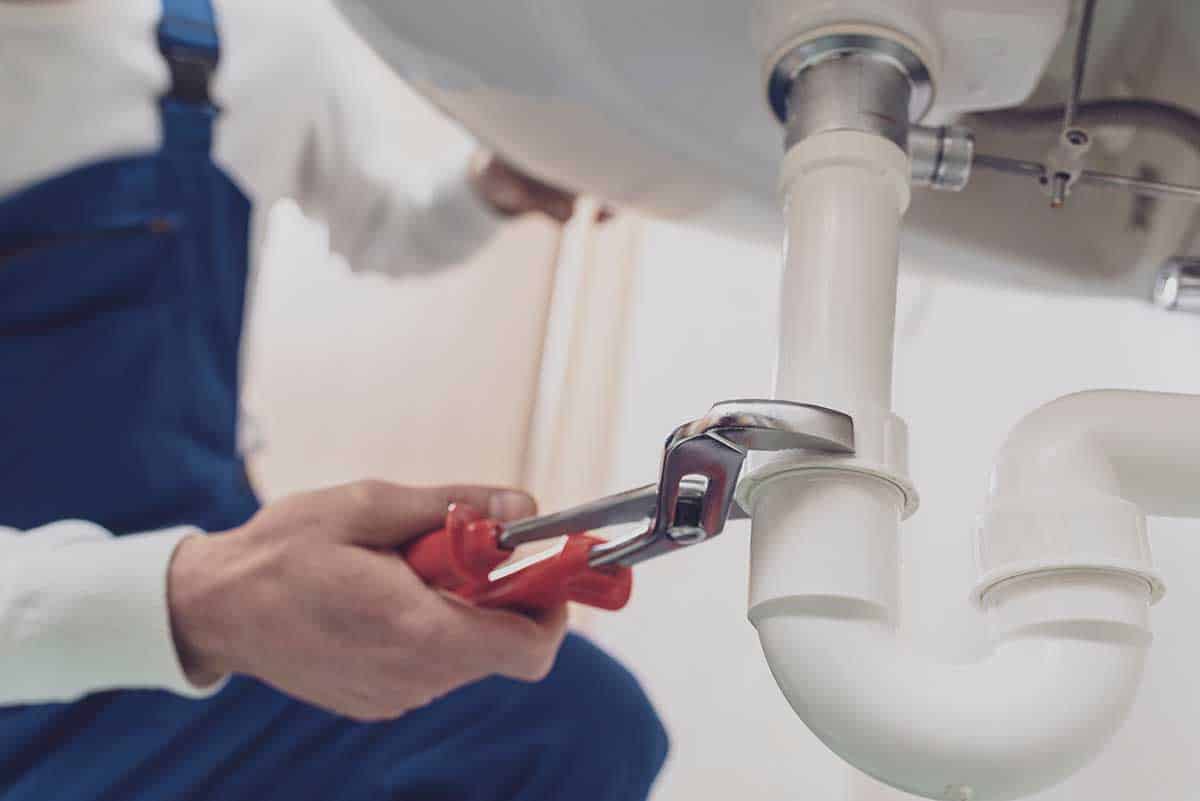 Plumbing Repair for Clogged Pipes
Normally, drains will start to run slowly long before they stop passing water at all. This gives you plenty of time to have a plumber come out. The downside is that the slowdown can take so long that it's easy to get lulled into thinking that it doesn't need to be fixed. Eventually, though, the time will come when the drain does stop working completely.
Having us come out to treat your slow drains will save you from having to deal with a totally stopped-up sink, toilet, tub, or another fixture. In turn, this keeps you from hassles associated with clogs, such as the inability to clean, risk of overflow, bad odors, and other problems. You'll also get to decide when to schedule the visit, rather than having to call for emergency service when you'd rather be doing something else.
Foreign Objects Down the Drain
Many important items are small enough to fit down the hole of an open sink drain. Wedding rings, other rings, earrings, cufflinks, small toys, coins, and similar items all easily fit down the first part of a drain. Typically, they then get caught in the P-trap: the first big bend in the pipe under a normal sink.
Rather than dismantling the P-trap yourself to recover your items, or worse, plunging them all the way out of the system, call us for residential plumbing repair. This way, you reduce the risk of introducing leaks into your drains. You also don't have to deal with the other material that is usually in the P-trap.
Even if the object that went down the drain is of no importance on its own, you should have us come and remove it. That's because all foreign objects can get lodged in the P-trap, where they will collect other debris and cause clogs.
Leaky Pipes Fixed with Residential Plumbing Repair
Leaky pipes do much worse than waste water. They leak water into places that were never meant to be wet, and there, it causes rot, mold, discoloration, and more. All of these problems are made worse by the fact that the leak keeps the wrong areas wet over time, rather than just causing a short-term event.
If the leak is in a pressurized part of the system, such as a water intake pipe, there is also the risk of a burst. When a pipe bursts, it can spray water like a fire hose, dumping hundreds of gallons of water into unwanted areas in a very short time – and continuing to do so until the main water valve is shut off.
Whether you have leaks in your drains, your water intake pipes, your fixtures, or even in your sinks where the drains connect, you need to have them fixed quickly to prevent expensive knock-on damage. Call us before the leak becomes a drop-everything emergency.
Leaky Faucet Repairs
While leaky faucets usually aren't as catastrophic as leaky pipes, they do need to be attended to. Otherwise, they will waste more and more water as time goes on and the leaks get worse. Often, fixing such faucets is as simple as changing the washers inside them. This is an affordable residential plumbing repair that shouldn't be delayed.
Emergency Residential Plumbing Repair
While it's always best to catch plumbing problems before they become emergencies, this isn't always possible. A mishap can cause a fixture to become damaged immediately. Even worse, some mishaps cause catastrophic failures that send water spraying all over. Of course, there are also times when failing plumbing was left too long, and the day came when it went from "failing" to "failed."
In any of these cases, we are standing by to provide emergency service. We'll fit you in as fast as we can so you can get back to using your plumbing like normal.
Call Alvarez Plumbing & A/C for Plumbing Repair
If you have any problems with your plumbing, call us today to get them taken care of. We do residential plumbing repair on both a standard and emergency basis, so we can handle all of your needs.
Learn more about how our expert plumbers can help you:
As a Tampa Plumbing Company, we offer complete residential kitchen and bathroom plumbing services. Whether you have a specific plumbing need in mind or need emergency plumbing service, our expert plumbers are here to help. With 70+ employees and 45+ vehicles, we provide 24/7 emergency services to the Tampa Bay area. All of our technicians are background-checked and certified in all the latest plumbing products, techniques, and standards.
Latest Plumbing Posts
Ready to Schedule an Appointment?
Comments are closed.