Plumbing Company
If you are looking for a trusted plumbing company, then look no further. Alvarez Plumbing has served the Tampa Bay area since 1976 offering transparent services, written estimates, prompt timing, and great customer service. We are available for all of your residential plumbing needs and projects. With more than 40 years of experience as one of Tampa's best plumbing companies, we have seen and can handle it all. For no surprises, call Alvarez Plumbing Company today!
Request Service
Residential Plumbing Company Services
It's easy to take plumbing for granted, but very few of us would want to live without running water. Fortunately, you can always turn to the pros at Alvarez Plumbing for a wide range of residential repairs and improvements. We serve homeowners, landlords, and condo owners throughout the Tampa area. 
Regardless of whether you have a leaky faucet, clogged pipes, or a toilet that won't flush, you can rely on the experts at our residential plumbing company to find an effective solution. For example, you might drop a valuable piece of jewelry down a sink drain. We can check the pipe's P-trap and recover your lost item if possible. A professional knows how to accomplish this safely and efficiently without creating a big mess in the process.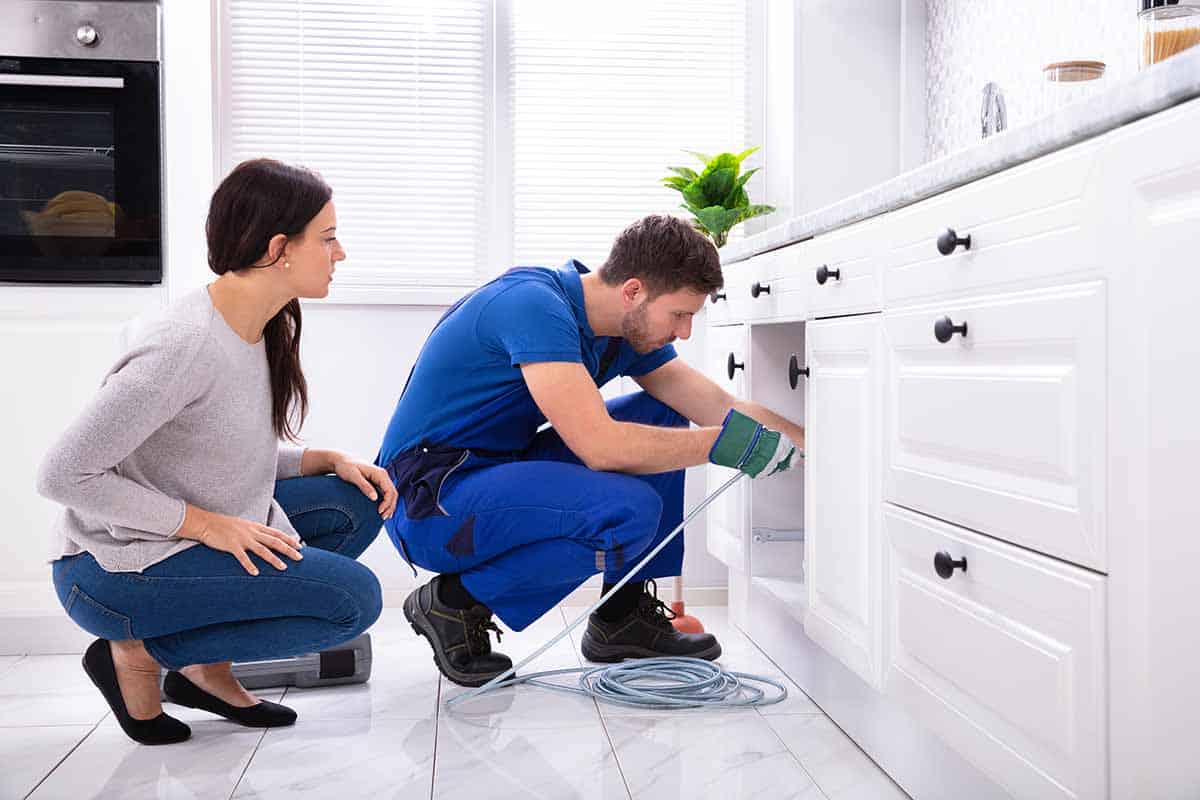 Fixing Leaks
If the faucet in your kitchen or bathroom sink starts leaking, be sure to take action. The USGS drip calculator reveals that a faucet wastes around 139 gallons per year when it drips just once every 15 seconds! A few minor leaks can have a big impact on your water bill or the energy consumption of a well pump. They might also produce bothersome noise and promote mold growth in the basin. Our plumbing experts fix and replace a wide variety of faucets.
A pipe leak can cause much greater harm. Among other things, it could damage walls, insulation, carpeting, flooring, and ceiling tiles. You may also face mold problems or an enormous water bill. If a major leak occurs, turn off the main valve and contact Alvarez Plumbing for emergency repairs. 
Drain Cleaning
New Pipes with Residential Plumbing Company
Schedule Residential Plumbing Service Today
Learn More About How Our Expert Plumbers Can Help You
As a Tampa Plumbing Company, we offer complete residential kitchen and bathroom plumbing services. Whether you have a specific plumbing need in mind or need emergency plumbing service, our expert plumbers are here to help. With 70+ employees and 45+ vehicles, we provide 24/7 emergency services to the Tampa Bay area. All of our technicians are background-checked and certified in all the latest plumbing products, techniques, and standards.
Latest Plumbing Posts
Ready to Schedule an Appointment?
Comments are closed.