Renovation / Remodel / New Construction Plumbing
We specialize in a wide range of renovations, remodels, and new construction projects. Our team is the expert in the most routine plumbing cases, all the way to the most complex and rare cases. We are prepared to help you bring your project to completion in a speedy manner, saving you time and money.
Request Service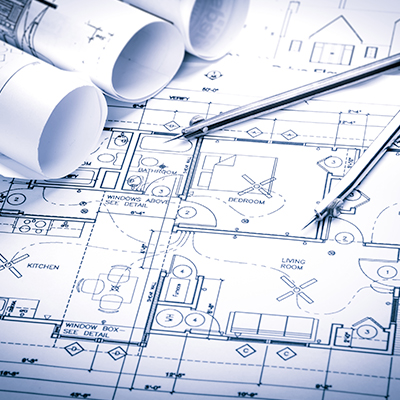 Renovation, Remodel & New Construction Plumbing Services
Renovation and new construction plumbing projects are some of the most common plumbing projects taken-on by the Alvarez Plumbing team. We understand the complexities of working between new and old plumbing and know how eager you are to get your project completed. Even with new construction, you want your plumbing service team to be up to date with the best practices in the industry. When we hire all of our technicians, we make sure they are equipped to handle the most routine to the most complex plumbing job.
Why Hire a Professional Plumber for Your Upcoming Remodel
Your home or business bathroom remodel is too important to manage yourself. Hiring a professional plumber helps ensure that your plumbing upgrade will be performed correctly, and following all relevant building codes. Working with a reputable professional plumber helps protect your property value, and also helps ensure that your bathroom remodeling job will last.
The plumbers at Alvarez Plumbing & A/C are fully trained in the areas of customer service, plumbing best practices, and maintaining professionalism with clients. We're here to ensure that your bathroom remodel goes right. We've got the tools and the know-how to perform your bathroom remodel efficiently and correctly, the first time.
Benefits of Tampa Plumbing Services from Alvarez Plumbing
There are many reasons to hire plumbers from Alvarez Plumbing & A/C.
The trusted name in Tampa plumbing. The plumbers at Alvarez Plumbing & A/C have been servicing the Tampa community for over 40 years. We're a trusted name in the Tampa plumbing industry and are the go-to plumbers for businesses and homeowners alike.

Excellent customer service. We provide excellent customer service to our new and loyal repeat clients. All our plumbers, service professionals, and phone staff are trained to help our customers with their plumbing troubles, providing timely answers to questions and doing it with a positive attitude.

Experience. It takes an experienced plumber to do the job right. Working with Alvarez Plumbing & A/C, you can rest assured that your plumbing remodel will be performed the right way the first time because we've got the experience and knowledge to meet your needs.

Follow all building codes. Why hire a licensed plumber in the first place? Because we follow building codes to ensure that your plumbing job is done the right way. There's nothing more frustrating than trying to use your new bathroom or sell your property only to find out that the renovation work was done incorrectly, and now needs to be done over again. Hiring a plumber that follows building codes, you'll know the work was permitted and done correctly, the first time.
What to Expect From Alvarez Plumbing
When you work with Alvarez Plumbing, you can expect the best. We do what we say we'll do and get the job done right. We offer transparent billing practices and perform a range of services including:
New sink installation

Bathroom and whole-house repiping

New fixture installation, fixture placement moving

Replacement of old pipes

Pipe insulation

Flow fixture installation

Replacement of old toilet with a new low flow model

Commercial bathroom upgrades
When to Remodel Your Bathroom in Tampa
Bathrooms can last about 20 years before they need to be remodeled. During that time, plumbing can start to leak, fixtures become dated, and fixtures with new water-saving innovations are invented and hit the market.
When your bathroom is about 20 years old, it's time to renovate. This helps ensure that your bathroom will offer the most modern conveniences and also make the best use of natural resources.
Replacing your old toilet, faucets and showerheads can help save you hundreds or thousands of dollars in water use over many years. If it's important to you to save money on your utility bills, and if you want to enjoy a modern, easy-to-clean, and easy-to-maintain bathroom, then you should consider remodeling every 20 years.
The same goes for your commercial bathroom. If you run a business, you'll find that your bathroom becomes more difficult to clean and maintain over time. Upgrading your bathroom to new fixtures can help ensure that your bathroom will save your business money and also be easier to clean. A modern bathroom reflects well on your business and can help with your reputation!
Call Alvarez Plumbing & A/C for Tampa Plumbing Remodeling Today
To learn more about remodeling your Tampa bathroom, call Alvarez Plumbing & A/C to make your appointment today.
Ready to Schedule an Appointment?
Comments are closed.