Commercial Plumbing Services
The professionals at Alvarez Plumbing & A/C offer many plumbing services for commercial plumbing projects. With more than 40 years in the plumbing business, our professionals provide reliable, professional commercial plumbing services throughout the Tampa Bay area. Whether you need to re-pipe your building, find the source of a leak, clean your drains or plumb a toilet, the plumbers at Alvarez Plumbing & A/C are at your service, ready to get to work.
Request Service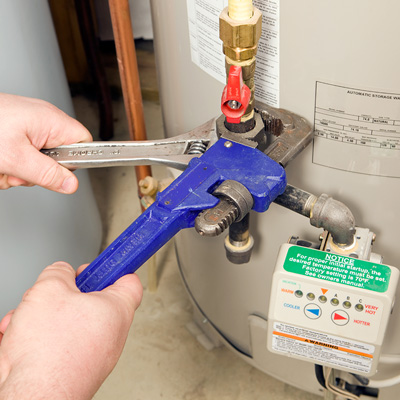 Plumbing Services
If you're a property owner, you want your building's plumbing to work seamlessly. Whether you're dealing with a clogged drain, faucet repair, or toilet repair, find the service you need to get your plumbing problems solved. See our list of plumbing services:
Our Tampa Commercial Plumbing Services
Alvarez Plumbing & A/C is proud to offer expert plumbing services to the Tampa Bay area. With our decades in the business, we've developed a following of loyal, happy customers. Join their ranks today and find out what a difference it makes when you install new plumbing, new sewers, or clean your plumbing and sewers with an experienced professional. View our plumbing services below and reach out to us to make an appointment today.
What To Look For In A Tampa Commercial Plumbing Company
Do you know what qualities to look for in a commercial plumbing company in the Tampa area?
Reliability. Work with a commercial plumber that delivers quality plumbing every time. Get the peace of mind that comes from working with a pro.

Good customer service. Customers come first when you're working with a commercial plumbing company that cares. At Alvarez Plumbing & A/C, our customer service representatives are available and standing by to take your phone call.

Years of experience. The longer that a commercial plumbing company is in business, the better they're likely to be. The best commercial plumbing companies rely on their loyal customer base to keep going – and they don't get those loyal customers by slacking off!

References and testimonials. Good companies have references and testimonials that show beloved they are by their customers.

Professionalism. The best commercial plumbing companies have a professional website, good phone manner, quick response time and of course, well-trained employees.
Why Choose Alvarez Plumbing & A/C for Tampa Commercial Plumbing Services?
At Alvarez Plumbing & A/C, we put our customers first. With our transparent billing practices, ethical business practices and sense of integrity, we've become the premier commercial plumbing company in Tampa.
We prioritize availability to ensure that our commercial plumbing customers get the help they need when they need it. We've also perfected our efficient, streamlined system, to ensure that you get the commercial plumbing help you need to keep your business running smoothly, your bathroom and kitchen facilities functioning.
Do you need commercial re-piping in Tampa? Perhaps you need drain cleaning, drain jetting or a new toilet to be plumbed at your facility?
The professional plumbers at Alvarez Plumbing & A/C can help. Contact our friendly customer service representatives at 813-655-7520 to discuss your commercial plumbing needs. Make an appointment and find out more about how our plumbers can help you.
Latest Posts
Ready to Schedule an Appointment?
Comments are closed.