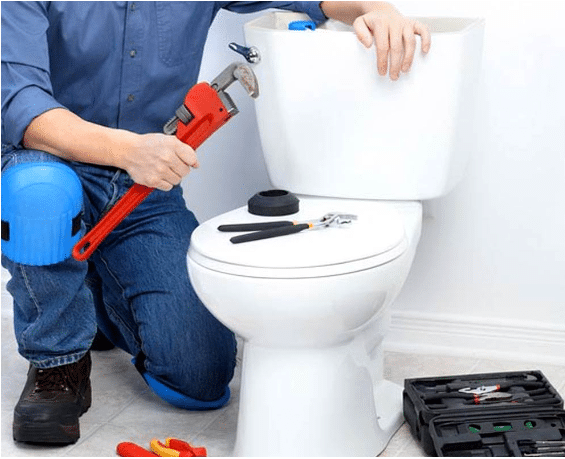 Alvarez Plumbing, Your Trusted Tampa Bay Toilet Repair Experts
At Alvarez Plumbing, we understand the importance of a functional toilet in your home or business. When a toilet malfunctions, it can be disruptive, inconvenient, and potentially unsanitary. That's where we come in – your reliable toilet repair specialists in Tampa, Florida.
Our Toilet Repair Services
We provide a wide range of toilet repair services to ensure your bathroom facilities are back in working order promptly. Our experienced team of technicians can address various issues, including:
Toilet Clogs: Stubborn clogs can bring your daily routines to a halt. We have the tools and expertise to quickly clear even the most challenging blockages.
Leaking Toilets: A leaking toilet can waste water and lead to costly utility bills. We'll identify and fix the source of the leak to save you money.
Running Toilets: A constantly running toilet can be annoying and expensive. We'll diagnose and repair the problem to restore peace and conserve water.
Toilet Tank Repairs: Whether your tank is cracked, not filling properly, or exhibiting any other issue, we'll repair or replace components to ensure proper functionality.
Toilet Bowl Repairs: From cracks in the bowl to flushing problems, we're equipped to handle all types of toilet bowl repairs.
Upgrades and Replacements: If your toilet is outdated or beyond repair, we can help you choose a new, efficient toilet and handle the installation for you.
Why Choose Us
Local Expertise: We're a Tampa-based company, so we understand the unique plumbing challenges in the area.
Licensed Professionals: Our technicians are fully licensed, insured, and experienced, ensuring quality workmanship.
Timely Service: We offer prompt, same-day service to address your toilet repair needs swiftly.
Fair Pricing: We believe in transparent, competitive pricing with no hidden fees.
Customer Satisfaction: Your satisfaction is our top priority, and we won't consider the job done until you're happy with the results.
Contact Us Today
Don't let a malfunctioning toilet disrupt your life any longer. Contact Alvarez Plumbing for all your toilet repair needs in Tampa, Florida. We're here to provide efficient, reliable, and affordable solutions. Call us at 813-213-0533 or fill out our online form to request service. We're ready to assist you with all your toilet repair needs.
Remember, when it comes to toilet repair in Tampa, we're the experts you can rely on.
Ready to Schedule an Appointment?
Comments are closed.