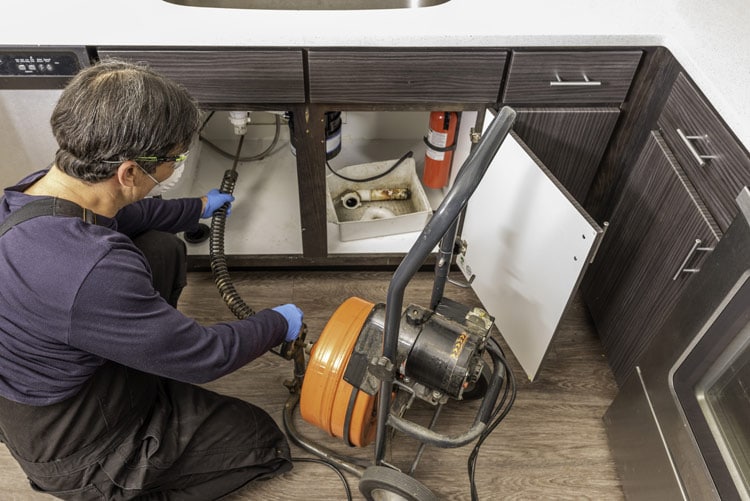 Your drain is NOT clear until WE see it's clear
No matter what is clogging your main sewer line, Alvarez has you covered. We can identify quickly what the cause of the clog is and fix it. Our staff of service technicians are extremely experienced in sewer drain cleaning and have seen almost all types of clogs. We also use video camera equipment to diagnose and to make sure that we have completely removed any blockages from your sewer line.
Hydro-Jetting: Clear & Clean Services
Uses high pressure jets of water (3500 PSI) to remove build-up and debris in sewer lines
Spinning streams blast build-up at different angles leaving the inside surface of your pipes clean
So powerful it will cut through a 2×4 piece of wood in about 30 seconds
Penetrates grease, soap scum, minerals, sand, sediment, scale, leaves, hair, and even roots!
Removes debris without tearing up your yard or pavement … no more digging up clogged sewer pipes!
Includes Camera on all lines at no additional charge!
Cabling: Clear & Flow Services
Cable machines, also known as Rooter machines, are the most common tool used to clear a clog.
A rotating cable with a cutting head on the end of the cable is mechanically fed into your drain pipe until it clears or cuts through the clog in your pipe.
Video Camera equipment is used to ensure we have removed blockages from your sewer line
What is the difference between cabling and jetting?
Cable Machines:
May cut through the stoppage, but do not clean the walls of the pipe very effectively. Since the inside diameter is already reduced by the layer of buildup, the line is subject to clog again.
Jetting:
Blasts the inside surface of the pipe, not just punching through the clog, but leaving the inside of the pipe in clean, close to new condition.
Ready to Schedule an Appointment?
Comments are closed.