Residential Bathroom Sink Repair
A functional residential bathroom sink is not only a practical necessity but also an unappreciated hero in our homes. It plays a pivotal role in our daily routines, providing us with a convenient and hygienic space for essential tasks like Residential Bathroom Sink Repair. From brushing our teeth to washing our faces, the bathroom sink is a fixture we rely on multiple times a day, ensuring that we start and end our day feeling refreshed.
Request Service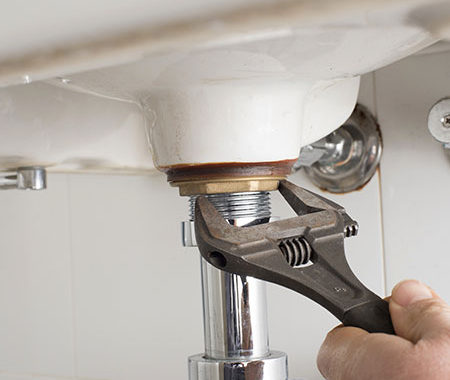 Residential bathroom sink issues are more common than you might think. Clogs, leaks, and damages can disrupt daily activities, causing inconvenience. That's why reliable repair services like Alvarez Plumbing are crucial. Their expertise can effectively address any sink problem, ensuring the smooth functioning of this essential fixture in our homes.
Expert Sink Repair Services
Our technicians have years of experience handling a wide range of bathroom sink issues. From leaky faucets to clogged drains or worn-out seals, we've seen and repaired it all. Trust us to provide quick, efficient repairs that will extend the life of your bathroom sink.
Customer-Centric Approach
We always put our customers first. Our plumbers will take the time to explain the problem, discuss the best course of action, and provide upfront pricing. Leaving you with no surprises, just high-quality service and peace of mind.
Emergency Repair Services
We understand that issues can arise at any time. That's why we offer emergency sink repair services to our customers. We're committed to ensuring your home runs smoothly at all hours of the day.
The Importance of Residential Bathroom Sink Repair
Bathroom sinks are an integral part of our daily lives in residential settings. They facilitate hygienic practices, from washing hands and brushing teeth to rinsing off makeup, that contribute to our overall well-being. However, homeowners often overlook the importance of a fully functional residential bathroom sink until they encounter common sink-related problems such as clogs, leaks, or damages. These issues can disrupt daily routines, create unhygienic conditions, and even cause water damage. In such scenarios, professional repair services for residential bathroom sink repair become invaluable, capable of promptly and effectively resolving these issues, and reinstating the seamless operation of this essential household fixture.
Why Bathroom Sink Repairs Are Crucial
Ignoring minor issues with your residential bathroom sink can lead to significant problems over time. A seemingly harmless leak could escalate into a major plumbing issue, resulting in water wastage and increased utility bills. Similarly, a neglected clog could cause severe drainage problems, possibly leading to pipe damage or a complete replacement of the sink. In extreme cases, these issues can cause extensive water damage to your home, leading to costly repairs and replacements. Therefore, it's crucial to address any sink-related problems at the earliest and invest in professional residential bathroom sink repair services. This proactive approach can save homeowners from substantial inconveniences and expenses in the long run.
Common Mishaps and Their Solutions
Residential bathroom sinks are prone to a variety of mishaps that can cause significant inconvenience. A surprisingly common occurrence is the accidental dropping of valuable items down the sink. Such incidents are more common than one might think, and they create unique challenges:
Lost Valuables
Rings, earrings, and other small items can slip from one's grasp and disappear down the drain. The retrieval of such items can be challenging for homeowners due to the complex structure of the plumbing system.
Potential Damage
In attempts to retrieve the lost items, there's a risk of inadvertently causing damage to the plumbing system. This could potentially lead to more serious issues such as leaks or blockages.
Time and Effort
It can be quite time-consuming and frustrating to try and retrieve lost items from a sink's drain, particularly without the right tools and expertise.
At Alvarez Plumbing, our professionals are adept at handling such situations. We have the required tools and expertise to safely retrieve lost items without causing any damage to your plumbing system. Our team is trained to handle these situations with care, ensuring the safe return of your valuables while maintaining the integrity of your plumbing system.
Alvarez Plumbing – Your Trusted Partner
With years of proven experience under our belt, Alvarez Plumbing has established itself as a trusted partner in residential bathroom sink repair. We have a rich history, rooted in a commitment to providing the highest quality of service and the best in customer satisfaction.
Our Expertise and Experience
Starting small, we've become a top name in plumbing services, renowned for our expertise in resolving various bathroom sink issues. Our skilled team handles everything from minor clogs to major leaks, showcasing our ability to tackle routine and complex problems alike. We stay updated with industry trends, integrating best practices into our service.
Commitment to Customer Satisfaction and Long-term Functionality
Our customer service approach goes beyond immediate fixes. We believe in building lasting relationships based on trust and respect. We are committed to customer satisfaction, ensuring the long-term functionality of your bathroom plumbing. We not only fix the problem at hand but also help you understand the cause and prevention. With Alvarez Plumbing, you get more than a quick fix – you get a trusted partner.
Don't Risk DIY – Trust the Experts
While there are many online how-to guides and DIY videos, some sink problems require professional help. Plumbing repairs can be more complex than expected, and attempting a DIY project could lead to costly mistakes. Instead, trust the experts at Alvarez Plumbing for safe, effective, and timely repairs. Our team specializes in Residential Bathroom Sink Repair, handling everything from minor fixes to major overhauls.
Schedule a Repair Today!
Facing sink troubles? Don't wait! Let our professionals handle it. Schedule your residential bathroom sink repair now and avoid the stress and potential pitfalls of a DIY approach. Your satisfaction and comfort are our top priority.
At Alvarez Plumbing, our commitment to quality and client satisfaction is unwavering. We take pride in our work and strive to provide the highest level of service in every job we undertake. Your trust in us is our most valuable asset, and we promise to never compromise on our standards, ensuring a smooth, hassle-free repair experience for you. Trust Alvarez Plumbing for all your Residential Bathroom Sink Repair needs.
Comments are closed.