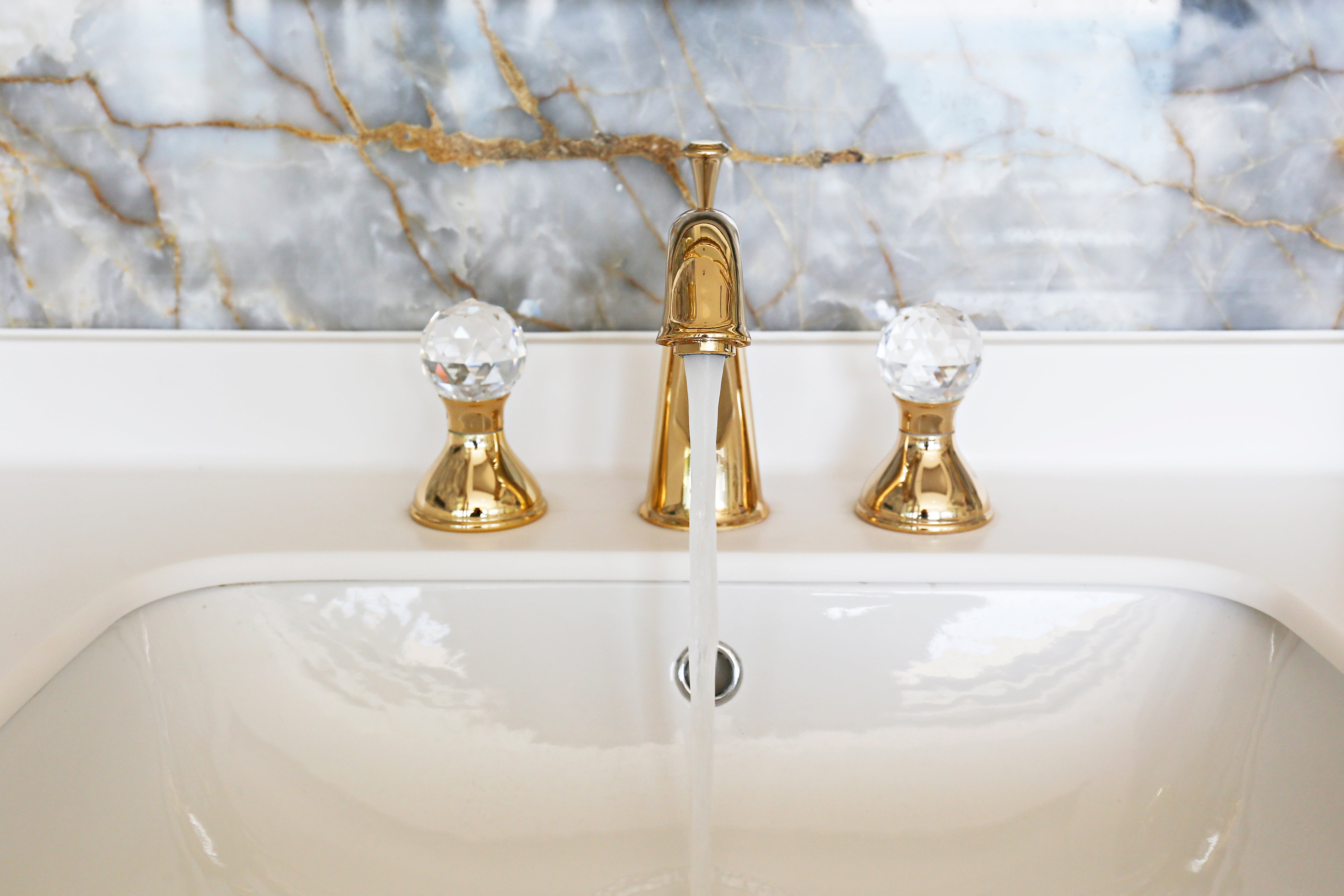 Improve the look and feel of your bathroom with an all-new faucet installation in Tampa, FL. Bathroom faucets have changed a lot in recent years, and old faucets are easy to spot! By installing a new bathroom faucet, you can give your bathroom the facelift it deserves. Alvarez Plumbing & A/C is here to help with your bathroom plumbing!
Why Replace Your Bathroom Faucet? When?
A new bathroom faucet installation can easily give your bathroom an all-new look. With a simple swap from one faucet to another, your bathroom can look newer, cleaner and well-maintained.
Other reasons to install a new bathroom faucet include:
You want to save water with a more water-efficient fixture.

You want to make small changes to your house before putting it on the market to sell.

You recently changed the color of your bathroom, and you'd like your faucet to match.
Signs Your Faucet Needs to Be Replaced
Know the signs that your bathroom faucet needs to be replaced.
You no longer like the look of your faucet.

Your faucet regularly leaks and can't be repaired.

Your faucet dates your bathroom or has cosmetic damage.
Rattling. If a rattling sound is emitted within your walls when you turn your faucet on, there is a chance that a pipe came loose from its strap or bracket that held it in place. Attempt to locate where the sound is originating from.
If you're lucky, the loose bracket is in an exposed, easy to reach area. Reattach or add another bracket to secure the pipe back to its resting place. If you're less lucky, the loose pipe is behind the wall. If you don't want to tear down a section of wall, you can check to see if the pipe leads to an exposed area where you can wedge padding between the pipe and wall to stop the rattling.
Banging. If a banging sound comes from within your walls when you turn off a faucet, you could have a very serious issue at hand. Water hammer is when the water flow is abruptly stopped by a faucet or shut-off valve.
The water hits the stopping point and is rebounded back through the pipe, making a hammering sound. Clearing your system, like you would if there were air in the pipes, could solve the issue. If the sound continues, contact us today.
Don't Forget the Caulking!
Over time caulking can wear down and need replacing. If you're replacing sink hardware, you need to reapply the caulking. When you hire the professionals from Alvarez Plumbing & A/C, you can ensure we'll take care of all the steps to ensure your fixture installation looks professional and attractive.
Why You Should Hire a Professional Bathroom Faucet Installation Company
It's not easy to install a new bathroom faucet in your home. It takes special tools and skills to remove the old faucet to ensure the installation is done correctly. Getting professional bathroom faucet installation in Tampa, FL can make the process easy and low-stress.
A professional can install the faucet more easily than most homeowners, and can do it right the first time. Avoid the possibility of any leaks and other problems that could occur if you install the bathroom faucet yourself. Instead, have a professional do it for you!
One more reason to have the bathroom faucet installed by a professional? Because you could accidentally do damage to your faucet if you used the wrong tools. If you're having a hard time tightening your faucet at the joints, you could do damage to the finish while using standard tools.
A professional will not damage your new faucet, because they know how to install professional plumbing fixtures without doing harm.
Contact Us for Bathroom Faucet Installation
Alvarez Plumbing & A/C is your source for bathroom faucet installation in the Tampa area. We can help you with your bathroom remodel to make your space look stunning. To get started with your plumbing home upgrade, call today. Our professionals will arrive on time, prepared to get the job done, and we'll have the skills to get the work done efficiently.
We'll be happy to help! We also provide other plumbing services for the homeowners of the Tampa area, including toilet installation, plumbing repair, leak repair, re-piping service and more. Call today to learn more about our rates and to make an appointment with one of our outstanding plumbing professionals.
Comments are closed.