Riverview Plumbers
In need of a trusted Riverview Plumbing Company? Don't take chances when it comes to your plumbing needs. Alvarez Plumbing offers up-front pricing and honest plumbing services in the Tampa Bay area. Serving Riverview since 1976, we offer transparent plumbing services, written plumbing estimates, prompt services, and great customer service. We are available for all of your residential plumbing & commercial plumbing needs and projects. With more than 40 years of experience, our Riverview plumbers have seen it all and can handle it all. For no surprises, call Alvarez Plumbing Company today!
Request Service
Riverview's Best Plumbers
Regardless if you are a homeowner or a restaurant owner, having plumbing issues can cause unnecessary stress and headaches. From a small toilet leak to backed-up sewer lines and emergency flooding, our Riverview plumbers can handle whatever plumbing troubles you have. 
We understand that your time is valuable and so we are always ready to provide you with swift, efficient, and quality plumbing services. With 70+ employees and 45+ vehicles, we offer  24/7 emergency services. All of our technicians are background-checked and certified in all the latest plumbing products, techniques, and standards.
Alvarez Plumbing offers a complete range of residential and commercial plumbing services in Riverview. With generations of plumbing experience and a strong dedication to exceptional customer service, you can rely on our Riverview plumbers to get the job done properly and efficiently the first time.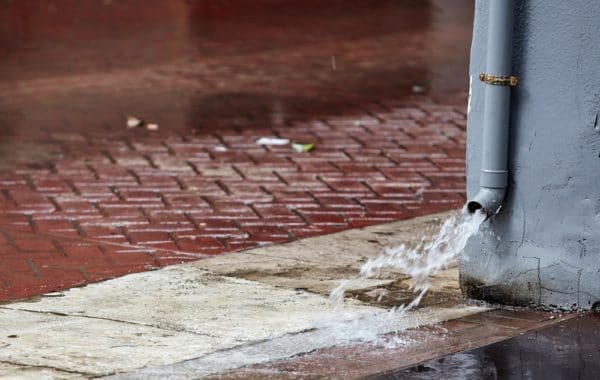 Commercial Plumbing Services
When it comes to matters as important as your business' plumbing, prevention is always better than requiring emergency service. Alvarez commercial plumbers know the ins and outs of the more complex commercial systems and have expertise in both routine maintenance and fixing the problems that arise in these systems.
Our Riverview plumbers are equipped to handle the unique demands of commercial properties. We understand that prompt service is essential to avoid any additional downtime. That's why our Riverview commercial plumbers work hard to exceed your expectations so you can focus on your business operations.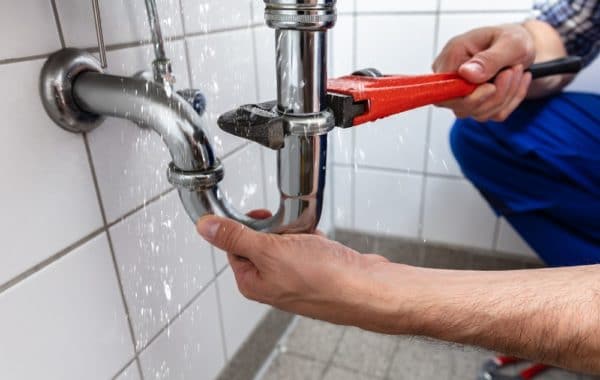 Residential Plumbing Services
If your Riverview home's pipes, toilets, showers, or other plumbing fixtures are in need of service, you need the most reliable residential plumbing team in Riverview, Florida. Since 1976, Alvarez Plumbing has brought unmatched technical expertise, exceptional customer service, and rapid services to our customers. From inspection and diagnosis to repairs and replacements, we've got you covered. 
Whether you need a plumbing repair or new plumbing installation for your home, you can count on Alvarez Plumbing for expert service and upfront pricing. Contact us today to schedule a service or request an estimate. 
Emergency Plumbers Riverview
Plumbing emergencies can be inconvenient and stressful. Situations such as pipe bursts or sewer line breaks can leave you scrambling to find an immediate solution. At Alvarez Plumbing & AC, you can rest assured knowing that our experienced emergency plumbers will arrive quickly to resolve your plumbing issues. We provide 24/7 emergency plumbing services to the Riverview area. All of our technicians are certified and trained to deal with a wide range of plumbing maintenance and repair. We are equipped to handle major water damage, clogged drains, or backed up sewer lines. With over 40 years of experience, we are confident we can help you with any plumbing emergency. Contact our reliable Riverview plumbers for affordable and reliable emergency plumbing services in Tampa Bay.
Why we are the Best Riverview Plumbers
Alvarez Plumbing is a locally owned and family operated Riverview plumbing company. All of our technicians are background-checked and certified in all the latest plumbing and A/C products, techniques, and standards. With 70+ employees and 45+ vehicles, we're ready to personally answer every service call for our customers.
A written price in advance

Local, family-owned business

40+ years of experience

24/7 emergency service
Why Work with Alvarez Plumbing?
Not all plumbing companies guarantee up-front pricing, excellent workmanship, superior parts, licensed and insured plumbers, and exceptional customer service. Whether you are in need of a new water heater or having a plumbing emergency, you can rely on Alvarez plumbing for prompt and exceptional service. 
Satisfaction Guaranteed
At Alvarez Plumbing & AC, your satisfaction is our priority. We are here for you 24 hours a day for any of your plumbing or AC. We work hard to ensure our customers receive professional, quick, and quality services each time. If you are unsatisfied with your experience for any reason, please do not hesitate to contact us. We are happy to review your situation and work with you to come to a resolution.
Affordable Riverview Plumbers
Our Latest Plumbing Posts
Plumbing Coupons
At Alvarez Plumbing & AC, we are committed to providing our customers with quality services at an affordable price. We believe plumbing and AC services should be accessible to everyone. Looking for an affordable Riverview plumbing company? Check out our coupons for limited-time discounts on plumbing repairs and HVAC services. If you plan to use a coupon, please notify our technicians or service providers in advance.
Ready to Schedule an Appointment?
Comments are closed.