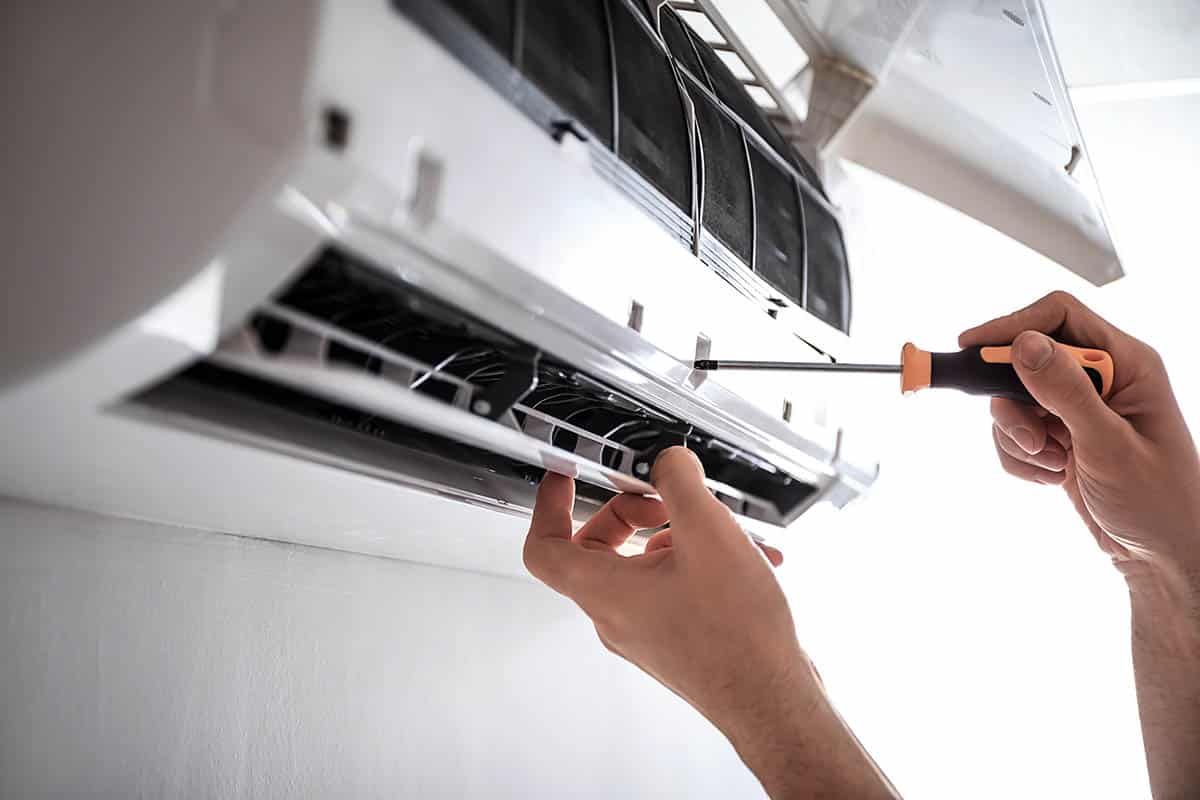 With average temperatures soaring into the mid-90s throughout July, dealing with the summer in Tampa can quickly become a sweaty affair. Dealing with a sudden residential air conditioning replacement service can leave you feeling stressed, anxious, and more than a little overheated. What should you do when the time comes to replace your HVAC unit?
The team at Alvarez Plumbing and A/C specializes in new HVAC unit installations, unit repairs, and inspections. Whether you are dealing with a sudden issue or one that has been on the back burner for a while, let's take a closer look at how Alvarez Plumbing can make your next HVAC appointment your best one.
Installing New Residential Air Conditioning Replacement
There is more that goes into setting up a new HVAC system than simply plugging in a few parts. The new system installation should be carefully planned and professionally executed to ensure longevity and comfort for your home. 
There are a few common errors that people run into when installing a residential air conditioning replacement, at least without the assistance of professionals. These issues include:
Installing a unit

too small

for your home.

Installing a unit

too big

for your property.

Improper installation leads to uneven cooling
When the time comes to install a new HVAC unit, contact the team at Alvarez Plumbing and HVAC and you will find the support you need to get the system your home deserves.
Before we delve into the installation of your new HVAC system and the benefits that it can provide, let's first gain a better understanding of the signs and symptoms that suggest our HVAC unit requires repair or replacement.
Signs You Need a New A/C Unit
With hot temperatures never too far away in Tampa, it is important to keep your air conditioning unit operating at peak efficiency throughout the year. With a broken HVAC system, you could suddenly be forced to endure temperatures soaring into the triple digits.
While most HVAC units are hearty machines that can last for decades, they often exhibit signs and symptoms that a residential air conditioning replacement service might become necessary soon. Check out a few simple signs that you need a new HVAC unit installed by Alvarez Plumbing and A/C: 
Lack of Airflow –

One of the tell-tale signs of a dying HVAC unit is a lack of cool air and unrestricted airflow. These issues could be due to clogged piping and ductwork or something more serious beneath the surface of your machine.

Odd Sounds –

If your air conditioning unit is making

any strange sounds

, it might be time for an assessment and possible replacement. Squeaks, grinding sounds, and chattering noises are never normal and often are a sign of serious issues below the surface.

Soaring Energy Bills –

Another sign of an HVAC unit on the fritz is a higher-than-average energy bill. If you notice that your energy bills are steadily increasing without matching your consumption, the odds are good that there are issues within the system.

Moisture Build-up

– The final area of concern we want to highlight is the buildup of moisture on your HVAC unit. Every air conditioning unit will exhibit some level of moisture creation, but larger leaks could signify a serious issue. Leaking refrigerant can also pose a serious health risk, so make sure that any leaks are

attended to immediately

.
Benefits of Residential Air Conditioning Replacement
When you've decided that the time is right to install a new HVAC system through the team at Alvarez Plumbing and A/C, you are setting yourself up for success by embracing numerous benefits. 
Reduced Energy Expenses –

Modern HVAC systems are created with a focus on reducing energy consumption. Consult with your local HVAC technician to explore greener options that can help you save money on your energy while helping the planet at the same time.

Advanced Climate Control –

With the hot and humid summers of Florida always peeking around the corner, it is time to take control of your in-home climate. New HVAC units give you the ultimate form of control with timed cooling, variable fan speeds, and other unique perks and benefits.

Quieter System

– Finally, your new HVAC unit will likely operate significantly quieter than your old system. Older air conditioning units are often loud, large, and impossible to ignore when they are in operation.
About Residential Air Conditioning Replacement
Alvarez Plumbing & Air Conditioning supplies customers in and around Tampa with 24/7 emergency service. Alvarez Plumbing is uniquely involved with the local community when they are not servicing HVAC units. The team has been heavily involved in events such as Relay For Life, Breast Cancer Awareness, and Hooked on Fishing. A family-owned and operated business with decades of industry experience, Alvarez Plumbing can make your HVAC problems a thing of the past with residential air conditioning replacement. 
Comments are closed.