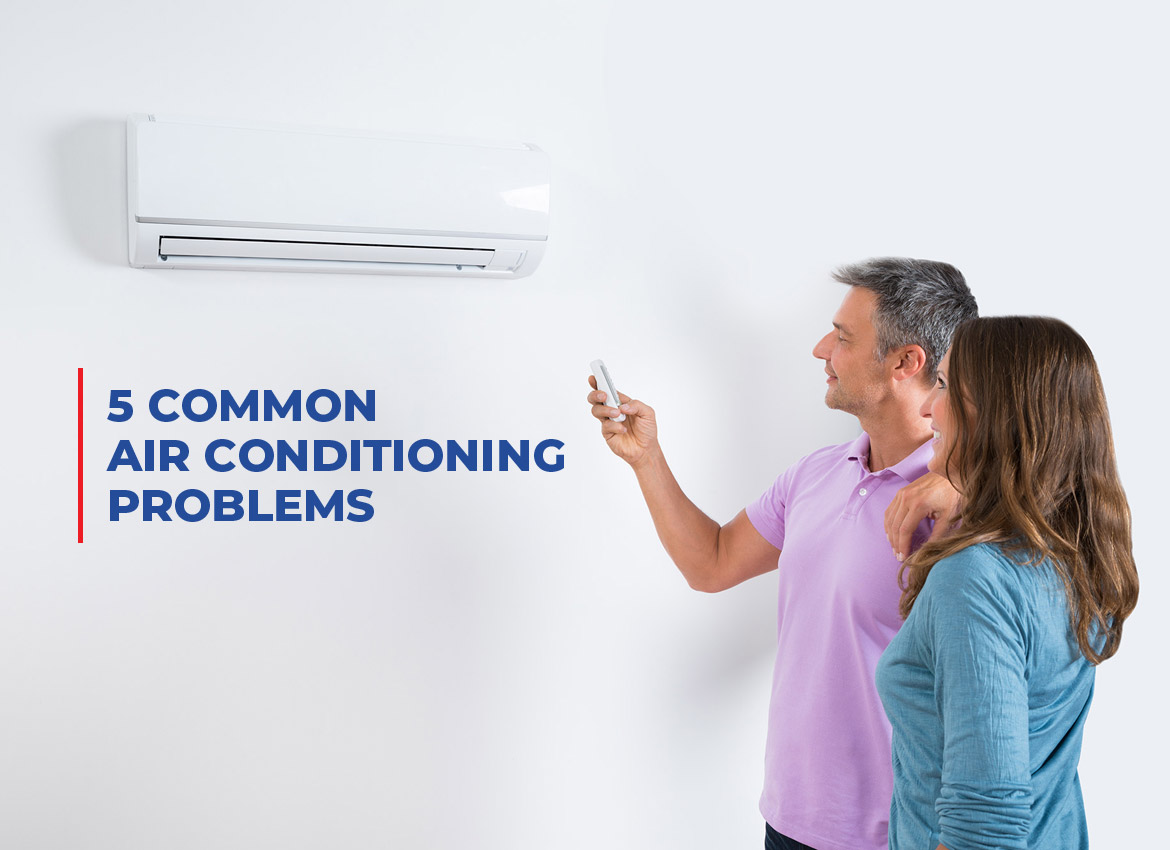 There are a few scenarios that are our top calls for some common air conditioning and HVAC problems, especially in the spring or wintertime. Before your air conditioner gives out, before you really need it this summer, call us to schedule a regular maintenance check-up. If your air conditioning system is having serious problems, contact a professional HVAC repair company for help.
Fan is not working.
You turn your air conditioner on but notice that it does not seem to be running properly, so you take a look at your unit outside and notice that the fan is not moving. The fan is responsible for transferring heat from your home to the outside. When it is not moving, it is a sign that something within the unit has malfunctioned. Turn off the ac and call for assistance. Attempting to run the air conditioner while the fan is broken can lead to overheating the unit or damaging the compressor.
Unit is not turning on or staying on.
This could be caused by a number of issues including faulty wiring, overheating, faulty thermostat, clogged filter or an issue with the coils. Most of these issues are difficult to check for and need the assistance of an HVAC professional to correct. You can check the filter, and if comfortable enough with the functions of your unit, the coils for an issue. Otherwise, schedule an appointment for assistance.
Evaporator coils are frozen.
Frozen coils can be an indicator of other issues within the unit. Check to make sure that the filter has been changed recently and is not clogged with dust or dirt. Low refrigerant of blocked ductwork can also cause the coils to freeze up. If you are unable to find the root of the problem, one of our HVAC specialists would be happy to check out your unit and fix your issue.
Air is not blowing cool.
This common air conditioning problem too, can be caused by a number of reasons. If your AC is not blowing cool air, it could be a sign of a bigger problem. Call our office for help so we can send one of our experts over to get to the root of the problem.
Circuit breaker keeps getting tripped.
When the circuit breaker trips, it is because more energy is being sent to the unit than what is safe. A circuit breaker works to prevent damage from a power surge that may be caused by faulty wiring, clogged filter or coils, or low refrigerant.
The proper care and maintenance of your filter, coils, refrigerant, and wires is paramount to a properly functioning HVAC unit. Should something go awry, it is usually because of one or more of these sources. Filters are easy to change and should be changed every one to three months to prevent problems. A maintenance plan that includes a multi-point inspection of your unit, at least once a year, can help reduce the risk of your unit functioning poorly and extend the life of your unit.